Update on Bus Pass Application Process
Dear Parents/Guardians
We wanted to update you on bus passes for the first day of school.
Bus drivers will be providing passes to those students who have been approved for transportation.
If your child has been approved for transportation, you should have received an email by now.  If you have not received an email or confirmed it with one of our staff, please do not send your child to the bus stop, they will not be allowed on the bus until that approval has been confirmed.
If you have questions, please contact us at SUHSDBusPass@sweetwaterschools.org or (619)691-5527.  Please be aware we are experiencing higher than normal calls.
*************************************************************
Estimados padres/tutores
Queríamos informarle sobre los pases de autobús para el primer día de clases.
Los conductores de autobuses proporcionarán pases a aquellos estudiantes que hayan sido aprobados para el transporte.
Si su hijo ha sido aprobado para el transporte, ya debería haber recibido un correo electrónico. Si no ha recibido un correo electrónico o no lo ha confirmado con uno de nuestro personal, no envíe a su hijo a la parada del autobús, no se le permitirá subir al autobús hasta que se haya confirmado la aprobación.
Si tiene preguntas, comuníquese con nosotros a SUHSDBusPass@sweetwaterschools.org o (619) 691-5527. Tenga en cuenta que estamos experimentando llamadas más altas de lo normal.
2023-2024 Bus Pass Application Available April 17th – May 17th, 2023
Please click the link or scan the QR code below for the application:  2023-2024 Bus Pass Application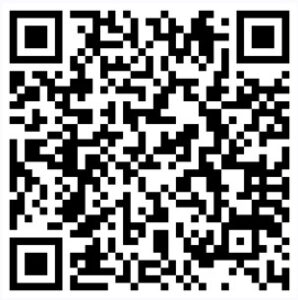 Available bus stops by school here:  2023-2024 Bus Stops/Routes
Please see below for information on AB 181 State Mandated Transportation Plan.
Solicitud de pase de autobús 2023-2024 disponible del 17 de abril al 17 de mayo de 2023
Haga clic en el enlace o escanee el código QR a continuación para la aplicación:  Solicitud de pase de autobús 2023-2024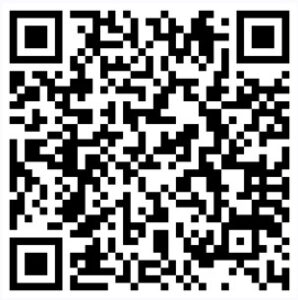 Paradas de autobús disponibles por escuela aquí: paradas/rutas de autobús 2023-2024
Consulte a continuación para obtener información sobre el Plan de Transporte Obligatorio del Estado AB 181.
State Mandated Transportation Plan
SUHSD Families, Staff and Community:
Assembly Bill 181 introduced new Education Code sections (39800.1 & 41850.1) that require Districts to develop and seek input on a plan showing how they will prioritize transportation for unduplicated students (low income, English Language Learners and Foster youth).
On February 13, 2023 staff provided a presentation to the Board of Trustees regarding the new mandate and requirements.  You can listen to that presentation here:  February 13th Board Meeting
Sweetwater Union High School District is seeking input on the proposed Transportation Plan for the 2023-2024 school year.  This plan will be going before the Board of Trustees for approval on Monday, March 13, 2023 with the goal to implement in the 2023-2024 school year.
Click here to view the draft plan: SUHSD Transportation Plan 2023-2024
Click here to provide your feedback: Comment Form
You may also reach out to Jenna Sather, Director of Transportation by phone (619)585-4456 or by email jenna.sather2@sweetwaterschools.org
Plan de transporte bajo mandato por el estado
Familias, personal y comunidad de SUHSD:
El Proyecto de Ley 181 de la Asamblea introdujo nuevas secciones del Código de Educación (39800.1 y 41850.1) que requieren que los distritos desarrollen y busquen comentarios sobre un plan que muestre cómo priorizarán el transporte para estudiantes no duplicados (bajos ingresos, estudiantes del idioma inglés y jóvenes de crianza).
El 13 de febrero de 2023, el personal hizo una presentación a la Junta Directiva sobre el nuevo mandato y los requisitos. Puede escuchar esa presentación aquí: Reunión de la Junta del 13 de febrero
El Distrito de Escuelas Secundarias Sweetwater Union está buscando información sobre el Plan de Transporte propuesto para el año escolar 2023-2024. Este plan se presentará ante la Junta Directiva para su aprobación el lunes 13 de marzo de 2023 con el objetivo de implementarlo en el año escolar 2023-2024.
Haga clic aquí para ver el borrador del plan: Plan de Transporte SUHSD 2023-2024
Haga clic aquí para enviar sus comentarios: Formulario de comentarios
También puede comunicarse con Jenna Sather, Directora de Transporte por teléfono (619) 585-4456 o por correo electrónico: jenna.sather2@sweetwaterschools.org
---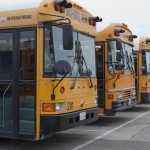 Address:
1130 5th Avenue
Chula Vista, CA 91911Transportation
Department Main Office number:
(619) 691 – 5527
Main Office FAX:
(619) 407 – 4983,
(619) 407 – 4903
Phone:
(619) 691-5527
Email:
transportation@sweetwaterschools.org